Dear Calzedonia,
I loved your collection! Why don't you come to my house? I promise to treat you with much love and affection. 
Love
Rita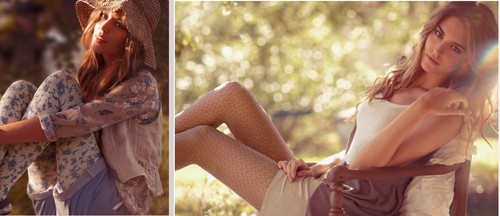 Bem agora a sério! Foi mesmo amor à primeira vista!
Aposto que vão dizer "Txiiii ó Rita mas tu usas isto?".
A resposta é não! E porque não? Porque são coisas que eu acho que dão demasiado nas vistas e eu odeio dar nas vistas!
Odeio que olhem para mim! Então se olham para mim quando estou a andar É O ESCÂNDALO!
Começo a andar toda torta, a tropeçar em tudo e a trocar os pés!
Pois eu sou assim um pouco estranha. No fundo é o meu lado encantador ♥♥
Enfim não fui feita para ser peça de museu.
Mas no entanto adoro este género de roupas! Como adoro maquilhagens extravagantes.
Espero que gostem tanto quanto eu!